TRANSFORMING
FOSTER CARE

PLACEMENTS.
With ECAP, children find their forever homes faster and with fewer disruptions. Experience a 22.5% boost in placement stability and cut down time to permanency by over 50 days.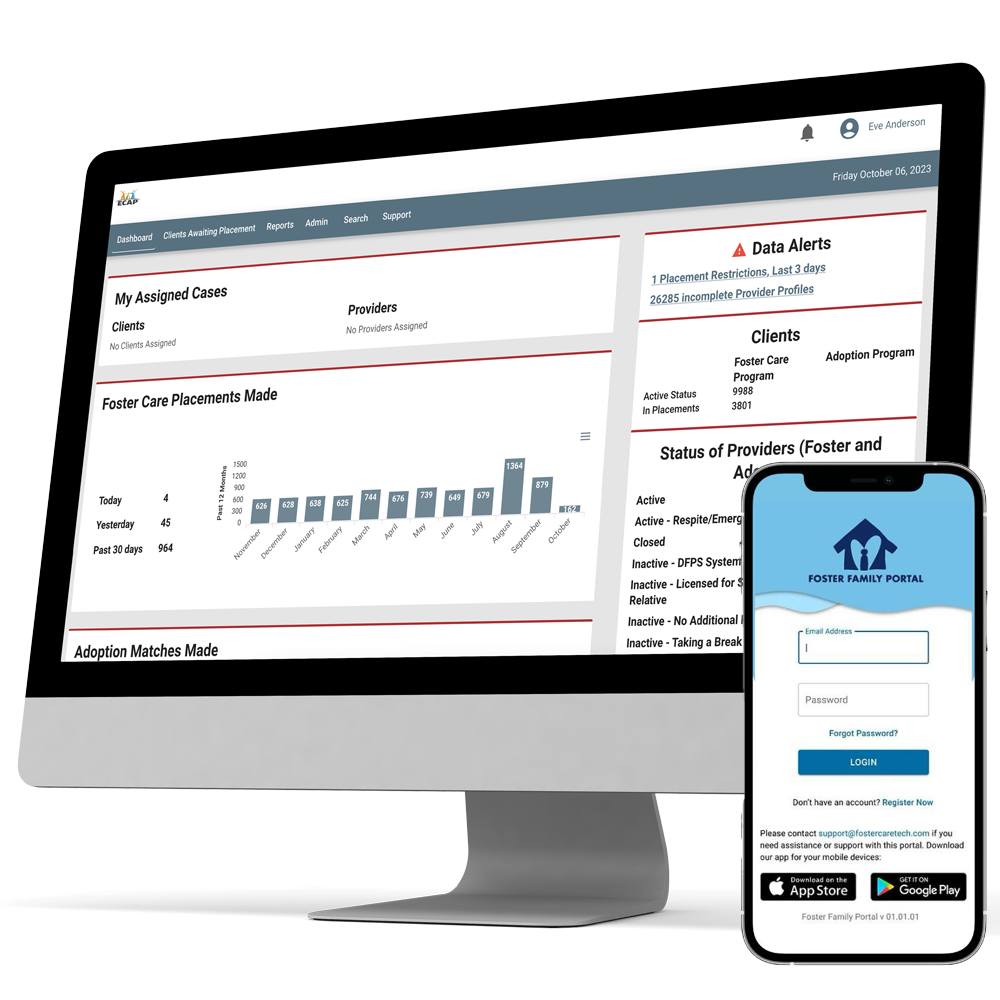 Every child deserves a stable, loving home. That's why we created ECAP – a unique approach to foster care placements that prioritizes the child's needs and ensures lasting, positive outcomes.
Using cutting-edge algorithms, a deep understanding of child welfare, and the power of community, ECAP is changing the foster care landscape one child at a time.
Learn More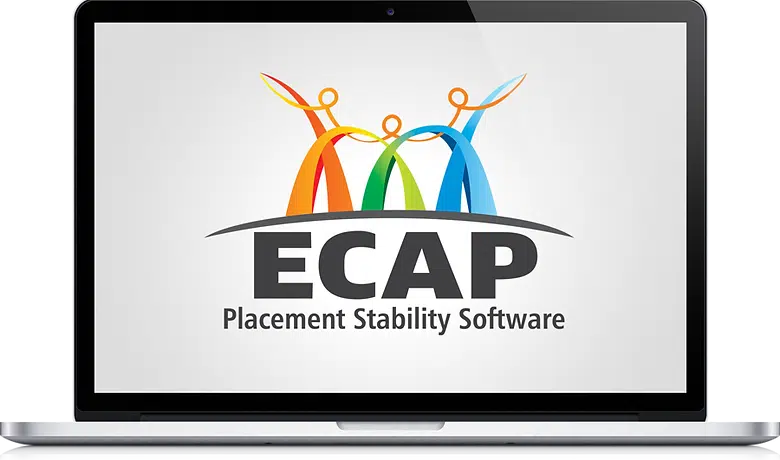 "There is so much information to consider at the time of placement; having one system on which to rely significantly improves the placement process. The resulting increase in placement stability from ECAP both improves the experience of children in foster care and ensures our foster parents are working with the children best suited to their home, thereby increasing their satisfaction as well."
Jennifer Sannan, Vice President of Intake and Admissions
Nonprofit Solutions, Inc., Kansas and Oklahoma
"The database [ECAP] puts practical information in the hands of the worker or placement coordinator at the exact time that they need it."
Dr. Peter Pecora, Senior Director of Research Services
Casey Family Programs
"Foster Care Technologies demonstrated exceptional competence in understanding the nuances of local service delivery, in addition to a perfect blend of customer service and detailed project management throughout the personalization, build out and launch of ECAP. Post launch, the staff at Foster Care Technologies continue to be supportive and attentive, monitoring the software for any trends and following up."
Candace Rowell, Director of Foster and Child Welfare Services
Spurwink
"ECAP allows us to be objective when choosing the right home for our foster children. It also makes it much easier for us to manage the placement process with our providers."
Laura Goba, Out of Home Care Program Manager
Children's Hospital of Wisconsin Community Services
"ECAP is a program with proven positive outcomes for youth being placed at the right place and for the right amount of time."
Amy Horgan, System of Care Coordinator
CoastalCare, North Carolina
"Children placed with the ECAP Best Match system demonstrated higher placement stability than those where approval was given for a different level of care. For new referrals, the stability rate was nearly three times better than those placed in a lower level of care."
Terry D. Moore, Researcher
University of Kansas School of Social Welfare
"ECAP took the guesswork out of intake. I've been doing foster care and adoption for 23 years. The downfall in placing children is not having the information up front; making a blind match often leads to a poor match. The matches we received were spot-on. It took time off of my hands and allowed us to focus on quality care for each child."
Lisa Iezzi, Social Worker
Touchstone Residential, North Carolina
Witness the transformative power of ECAP firsthand. Schedule your FREE demo today and embark on a journey towards unparalleled foster care solutions.