Empowering Agencies & Families Together
Introducing the Foster Family Portal, a cutting-edge mobile application designed to seamlessly connect child welfare agencies with their dedicated foster families. With its top-notch user interface, intuitive collaboration tools, and straightforward integration capabilities, collaboration has never felt more natural or efficient.
Benefits for Foster Families:
Instant Notifications: Get immediate alerts for potential matches directly on your mobile device.
Quick Response System: React to research-informed matches from your agency in real time.
Central Resource Hub: Easily access important links and contact details for your agency and partner organizations.
Benefits for Agencies:
Safe Summaries with AI: Our advanced OCR technology converts your PDF referral documents into concise, secure summaries ready to be dispatched to prospective families.
Engagement Boost: Actively notify foster families of emerging potential matches, ensuring they remain involved in the matching process.
Resource Provision: Offer foster families essential links, resources, and support they need.
Integration with ECAP: Optionally sync and send potential matches from ECAP effortlessly.
Apple®, App Store® and their logos are registered trademarks of Apple Inc. in the United States and other countries. Google™, Google Play™, and their logos are trademarks of Google, Inc. in the US and/or other countries.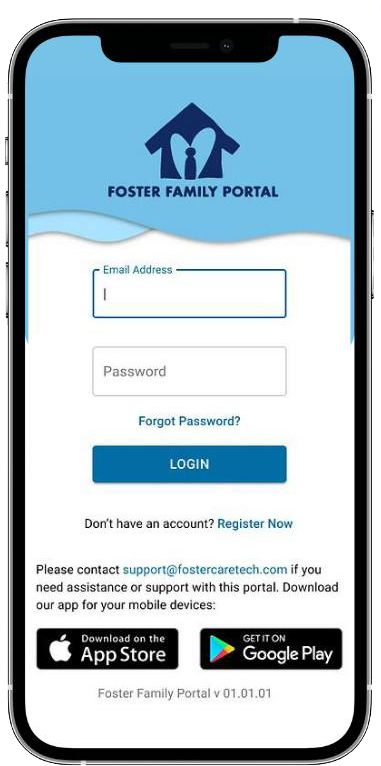 Continual Enhancement: Shaping the Future Together
At the heart of our philosophy is the unyielding drive for innovation. We understand that the landscape of foster care is dynamic, and the needs of families and agencies evolve. With this in mind, our team is ceaselessly working on refining the Foster Family Portal, integrating feedback, and proactively seeking new ways to enhance your experience and efficacy.
Upcoming Features:
Paperless Licensing: As we march towards a more sustainable future, manage all licensing and renewal processes without the hassle of traditional paperwork.
Unified Management Dashboard: Soon, you'll be able to organize and access all pertinent appointments, tasks, and foster placement details in one cohesive space.
Instant Agency Updates: We're gearing up to empower agencies with the functionality to transmit real-time notifications, ensuring foster families remain updated with the latest events, requirements, or any other vital announcements.
Your input propels our progress. As we add new features, it's with the steadfast aim of fortifying the partnership between families and agencies, making sure every child's welfare remains paramount. Join us on this journey of relentless improvement and shared aspirations.
Witness the transformative power of ECAP firsthand. Schedule your FREE demo today and embark on a journey towards unparalleled foster care solutions.